The Audacity of Smothering Regulation
WASHINGTON, D.C., November 21, 2016
-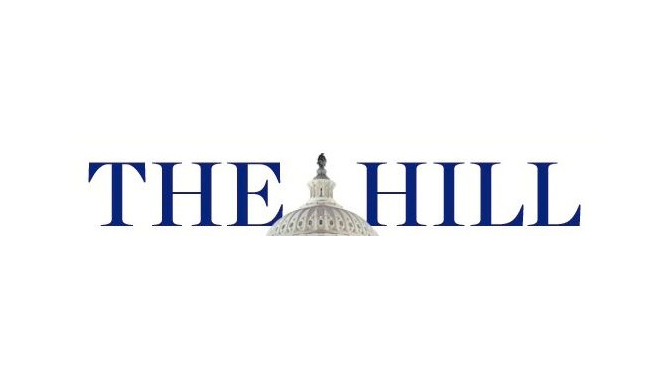 OP-ED: The Audacity of Smothering Regulation
The Hill
Chairman Rob Bishop

Early in his tenure, President Obama pledged to pursue an "all-the-above" energy strategy. He then dedicated his administration to a smothering regulatory attack on the absolute majority of energy resources that American's use in their daily lives. He tasked federal agencies to specifically target responsible oil and gas development. He forced unilateral rules and moratoriums, canceled lease sales, ordered the destruction of hydroelectric dams and directed an end to domestic coal. He followed with executive guidance to endlessly delay and prevent critical energy infrastructure.
This oppressive agenda, and the audacity with which it was executed, was on the minds of voters and apparently rejected on Nov 8.
With the transfer of power underway, the Obama administration's controversial agenda appears to be in overdrive and the midnight rule-making has already begun.
Last week, the administration released the finalized methane and waste prevention rule on federal and tribal lands. Similar to the large majority of his energy and environmental policies, this rule was pursued with no underlying statutory authority. It is duplicative of state and Environmental Protection Agency efforts to reduce methane emissions from oil and gas sites and ignores that methane emissions have steadily dropped due to industry innovation. The rule will not only place a costly burden on the oil and gas industry; it will crush innovation and dis-incentivize new industry techniques already in motion to further reduce emissions.
On Friday, the Obama administration announced their five-year plan for the U.S. Outer Continental Shelf. This important decision determines which offshore areas under federal control will be available for oil and gas leasing, including Alaska's Arctic.
The global energy supremacy we enjoy today all began with the leasing stage decades ago, putting a plan in motion that grew our nation from a position of energy dependence to energy power. It helped free the United States from the shackles of foreign oil and reduce energy prices for American families, businesses and manufacturers.
While other countries, even allies that share our borders, have ramped up their energy leasing, the United States under the Obama administration has done the opposite. They have already canceled multiple scheduled Arctic lease sales, withdrawn key areas like the Atlantic from future leasing and put in place restrictive new regulations that have further discouraged private investment in our Arctic areas.
As former U.S. generals and national security officials clamor for increased Arctic presence – including responsible energy development – this administration has pursued a path of Arctic withdrawal. The President has ignored the benefits Arctic development yields to local economies and the vast support from Alaska Natives. Alaska's congressional delegation, almost three quarters of its population and a majority of local North Slope community leaders have continually emphasized the essential role that the oil and gas industry plays in their state's economy. The administration's side-stepping of local voices doesn't stop there.
In the coming days and weeks, we will discover whether or not President Obama will refrain from even more unilateral policies that exacerbate the country's economic decline or if he remains intent on solidifying his legacy with the far left at the expense of America's competitiveness.
Another job-killing regulation the administration is expected to rush through during the lame duck is their sweeping revamp of the stream buffer rule. Almost immediately after taking office, the Obama administration began rewriting a recently completed coal regulation, the 2008 Stream Buffer Zone Rule. The rule is emblematic of this administration's unilateral overreach and utter disdain for state and public input. The administration initially downplayed the thousands of job losses that would result from the new regulation and, throughout the process, shamelessly sidelined input from the states most impacted by the rule.
For too long, the American economy has been defined by stagnation and job loss. Over the past decade, one bright spot has been the domestic energy transformation that's taken place on private and state lands. Families and businesses benefited from lower energy prices as manufacturers began relocating to our shores. Rather than build upon these gains, and unleash the same potential on federal lands, this administration piled layer upon layer of burdensome regulations on permitting and production.
On Nov. 8, the people voted for change and chose policies that place their wellbeing first. Yet even as American energy demand continues to grow, the Obama administration is willing to ignore local voices, undermine national security and cripple the economic foundations of our nation.
It's extremely doubtful an administration that has been defined by executive overreach would scale back now. But if the President continues to audaciously charge ahead in his last days—smothering the American people with ruthless regulation—he will be met with strong opposition in Congress and from the American public. We can only pray that change comes sooner than we expect.
Click
HERE
to view the article in The Hill.

Contact: Committee Press Office 202-226-9019